Every occasion is unique and is an excuse to spend time together in an unforgettable place where time stands still! Discover the magic of being in your own medieval country village!
Borgo di Carpiano is ideal for an exclusive family hideaway.
---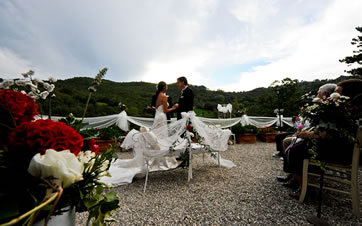 Weddings and Ceremonies
Whether it is an intimate ceremony or a big event, the charm and elegance of the Village of Capriano make it a perfect location for your wedding.
Trees, plants and fittings, woods and oak will give you spectacular views that will frame the most beautiful day of your life.
We always guarantee a careful organization and a high quality service.
---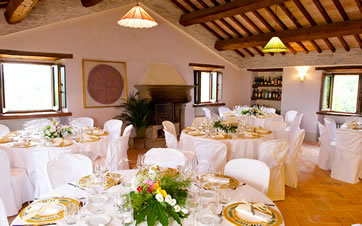 An unique location for a special party
Borgo di Carpiano is the perfect location for family reunions, small business meetings and for any kind of celebration.
The tranquility and discretion of the Umbrian hills are ideal for organizing meetings refined and exclusive.
---