Please note we are not on GPS unless you can put:
Satellite coordinate: +43° 14' 51.972'' - +12° 31' 26.147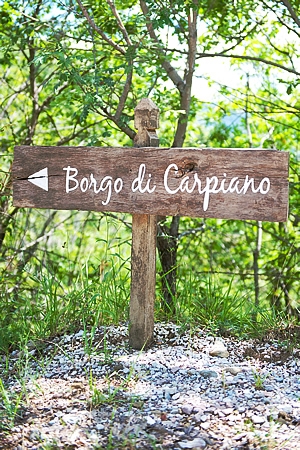 From Roma – A1 towards Firenze - exit Orte - direction Perugia
approaching Perugia, after you pass Balanzano exit keep following signs to Cesena, Not Perugia.
Exit at ponte pattoli.
From Firenze – A1 towards roma - exit Valdichiana - direction Perugia
After you pass Piscille exit keep following signs for E 45 Cesena and exit at ponte pattoli..
---
follow signs to S.Cristina and Casa del Diavolo for about 1 km until you get to a stop in the centre of the village. turn right and then immediately left making a zigzag following signs to S. Cristina and Civitella Benazzone.
Once on this road after about 1km you will come to a split, follow your right heading towards Morleschio & Santa Cristina.
Follow this winding road for about 5 km, go past a restaurant on your right called "La Dolce Vita".
Carry straight on for a further 5 km. go past on your right a low long cement wall with an electricity cabin. couple of turns you will find on your right two houses one yellow and one cut stone with a small dirt road in between.
Take the right turn between the buildings and drive down the winding track for about 2 km. following signs Borgo di Carpiano.
---
From Gubbio – take
SS 298

direction Perugia -
After about ten Km. take road on your right following sign to S. Cristina. you will also see a small blue arrow saying Carpiano.
Drive on this country road for about 8 km. until you find on your left two houses one yellow and one cut stone with a small dirt road in between. Take this left turn between the buildings and drive down the winding track for about 2 km following signs Borgo di Carpiano
---